Neovia
Neovia The team wanted to put together a strategy which was easy to understand for all users on site.
Neovia was founded in 1986 as Caterpillar Logistics Services. During the last few decades, their initial customers included many leading automotive companies and industrial goods manufacturers. They then extended their reach to support companies in aerospace and defence, chemicals and petrochemicals, retail and consumer durables, oil and gas, and technology, while continuing their longstanding work with automotive, industrial and mining firms. Today, Neovia is one of the world's leading industrial contract logistics companies.
Neovia commissioned Wayfinder UK to analyse their main site in Desford, near Leicester. The vast site has massive logistical capabilities, offering services to large companies such as Land Rover. The team wanted to put together a strategy which was easy to understand for all users on site. In particular, the lorry drivers who had to navigate the site quickly to pick up their next delivery. A large logistics centre like this needs to maximise its efficiency in order to function at a competitive level. Once the wayfinding survey was completed, our consultants created a practical wayfinding system, whilst ensuring a durable signage solution was implemented to the highest standard. This ensured Neovia an economical solution that would be robust and built to last.
Neovia complemented Wayfinder UK on their communication skills throughout this project. Remarking how the consultants kept Neovia up to date with each stage of the project, openly discussing the next phase and allowing for changes where necessary. This allowed for the implementation to be of the highest standard and ensured the project was completed on time.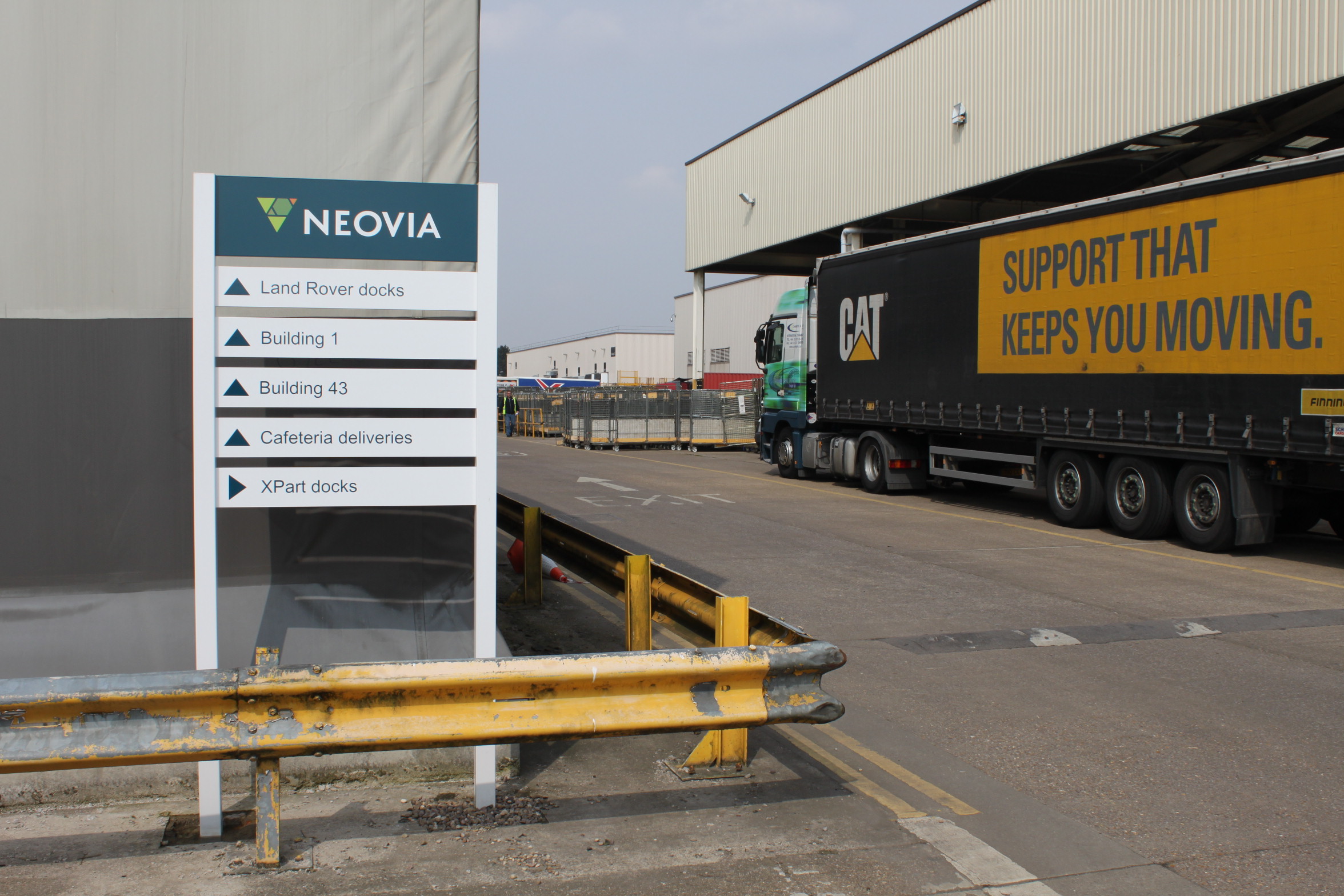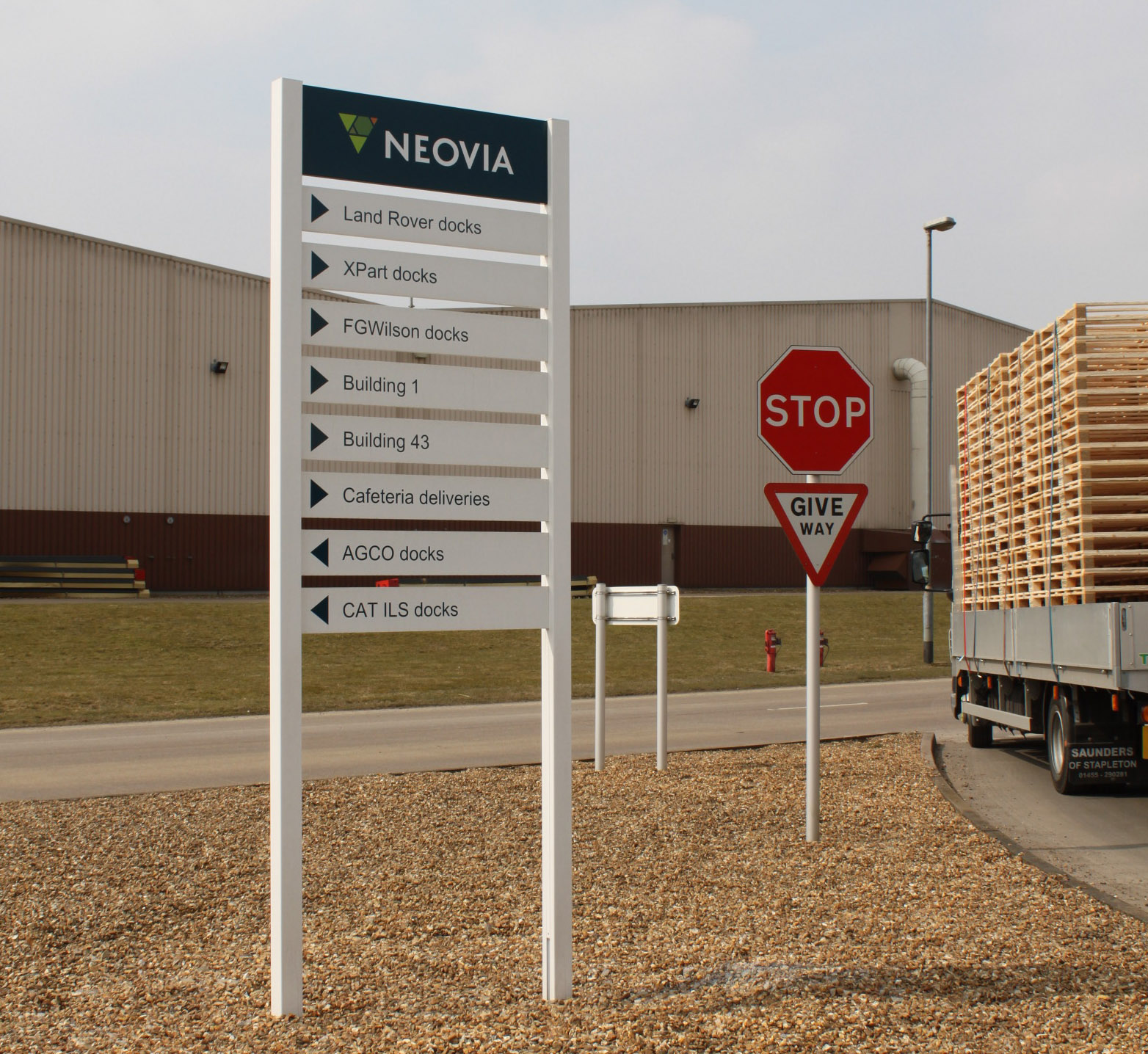 Corporate Wayfinding
In addition to the project showcased here, Wayfinder have delivered wayfinding projects to lots of other clients in this sector. Here are just a selection of them:
Lloyds of London
Martin Brower (Distribution)
Neovia
Cargill
Caterpillar
G & J Seddon Group HQ
Offices 44 Peter Street, Manchester
Edward Mellor Group
Barings Bank
Lloyds Chatham
CII (Chartered Institute of Insurers)
Ultralase
Magnus Office management
NWML (National Weights and Measures Lab)
Fleet Hire Wallasey
Bents Garden Centre
Canopious Insurance
HCPC London
Our Wayfinding Process
This website is designed to offer only general information, therefore the content does not explain the important technical details involved in the wayfinding process.
Such information is restricted to client briefings, in order to protect our intellectual property. As this information is vital to your understanding of our services and the many benefits, we are more than happy to explain in detail, either over the telephone or face to face.
To find out more, please email enquiries@wayfinding.co.uk to arrange a free, no obligation telephone conversation with one of our senior consultants.