Home
This exciting new development was undertaken by our most experienced wayfinding consultants who commenced analysis to produce a strategic wayfinding system.
The £25 million arts venue, "Home" is one building within the 2.2 acre development of First Street North, the latest phase of the wider First Street project, one of the most significant developments to take place in Manchester city centre for many years. The 20 acre scheme has been party funded by the European Union and is being developed in conjunction with the City's partner Ask Developments.
Home is a new three storey Rainbow arts venue and will serve as a new joint location for the successful and iconic Cornerhouse and Library Theatre Company. Home aims to produce the best in contemporary theatre, visual art and film, engagement and creative learning, creative industries and digital innovation. In addition it will house a flexible art gallery, bars and a restaurant.
This exciting new development was undertaken immediately by our wayfinding consultants who commenced analysis to produce a strategic wayfinding system. The consultants began by analysing each user who would undertake the building. Expectations will be quite different for theatre and cinema users and any conflict will potentially affect their navigation process. As Home is a multi-arts venue, this unavoidable conflict will be an issue for some users. For this reason it important to consider exactly how far the environment plans to meet these expectations, so signage can be used to lessen the impact.
To avoid unnecessary complication and to reduce the burden on the user the consultants proposed to identify each of the four access points to the Main Theatre as Doors A, B, C & D. Providing direction in this way will allow us to split theatre traffic at the main stairs and avoid any confusion at the cinema screens. The team emphasised the need for consistency between the signage and the information on the tickets.
The team recommended that Home consider the use of flexible electronic signage to provide all screen related wayfinding information on this floor. The flexible nature of these signs means they will be highly versatile and more effective than static signage for this fast moving environment. Although the initial cost will be higher electronic signs will prove to be more cost effective over time, as they can be instantly changed and updated.
All external users needed to be considered, from vehicle and pedestrian access to delivery points. The consultants noted that pedestrians may be deterred from walking along the dark surrounding in the recesses of the viaduct. After sunset therefore the team suggested that strong coloured led lighting could be used to flood the arches of the viaduct, which in conjunction with the banners would offer a brighter and far more welcoming environment in which to walk. The lighting would also act as a beacon that would be seen from distance, drawing visitors towards the opening which would be further accentuated by light to announce the entrance.
Wayfinder UK proposed the use of a slim monolith to project from the pavement in direct line with the main entrance to display the "Home" brand and the word Entrance with a direction arrow. The signs faces should be orientated at 90 degrees to the entrance doors to be seen on approach from all directions.
Home has the advantage of being located in what is already regarded as a strong cultural district with many cultural landmarks. Cornerhouse, Bridgewater Hall, Oxford road, G-mex, and the former venue of iconic early 1990's super club The Hacienda can be found within a short walk, providing helpful geographic references to potential visitors from all age groups. In such an ideal location this gives the project huge potential and with its opening in Spring 2015 has already achieved tremendous success.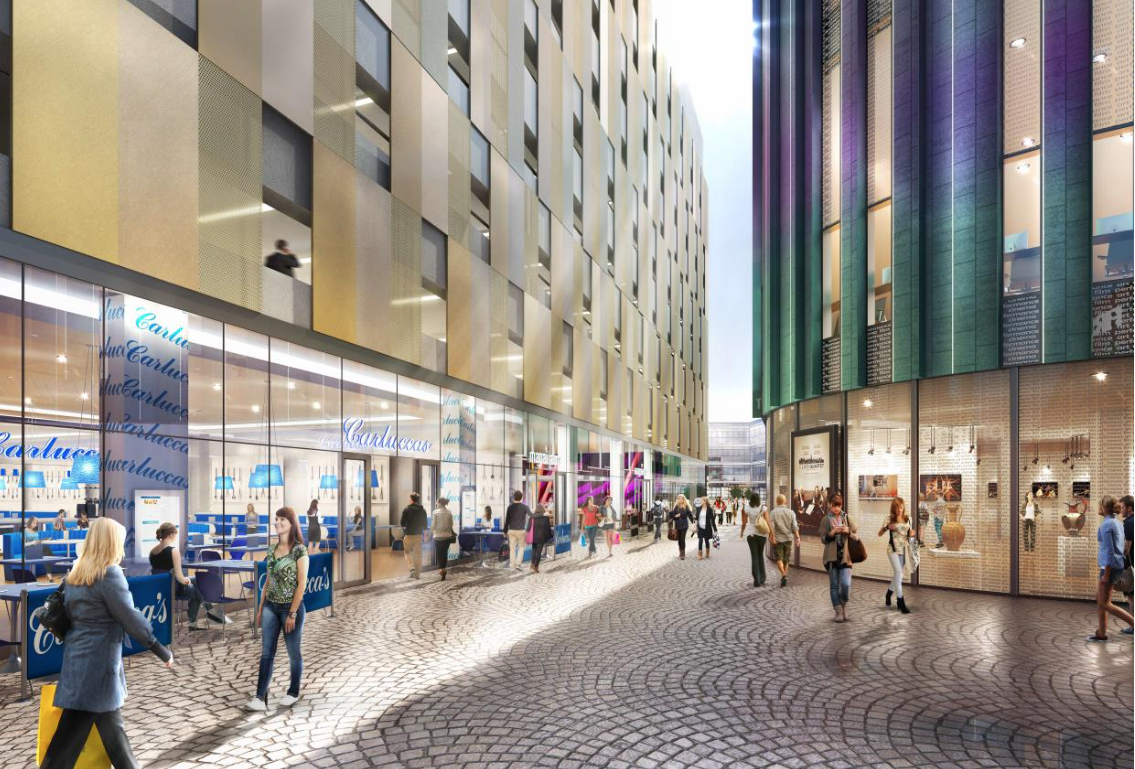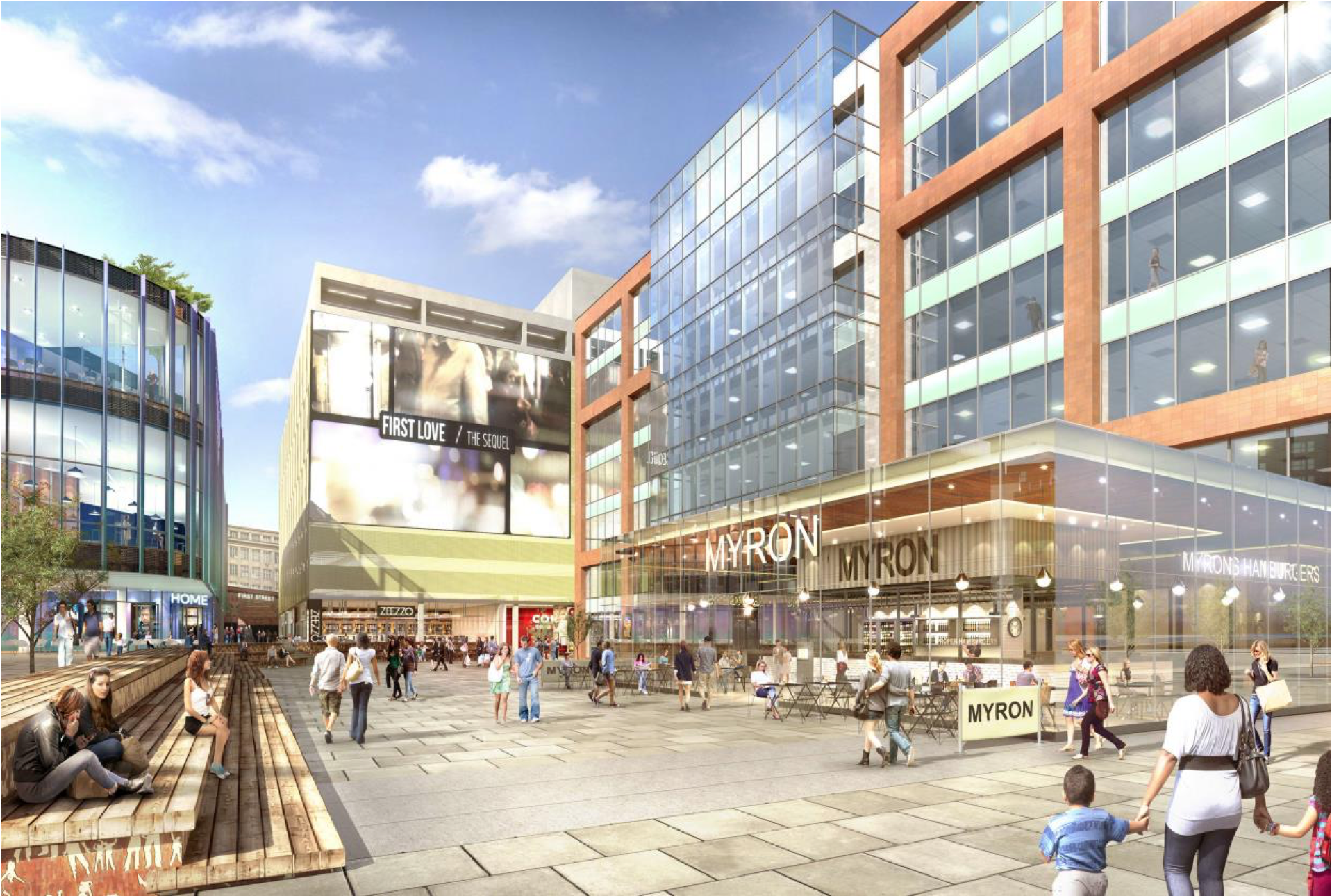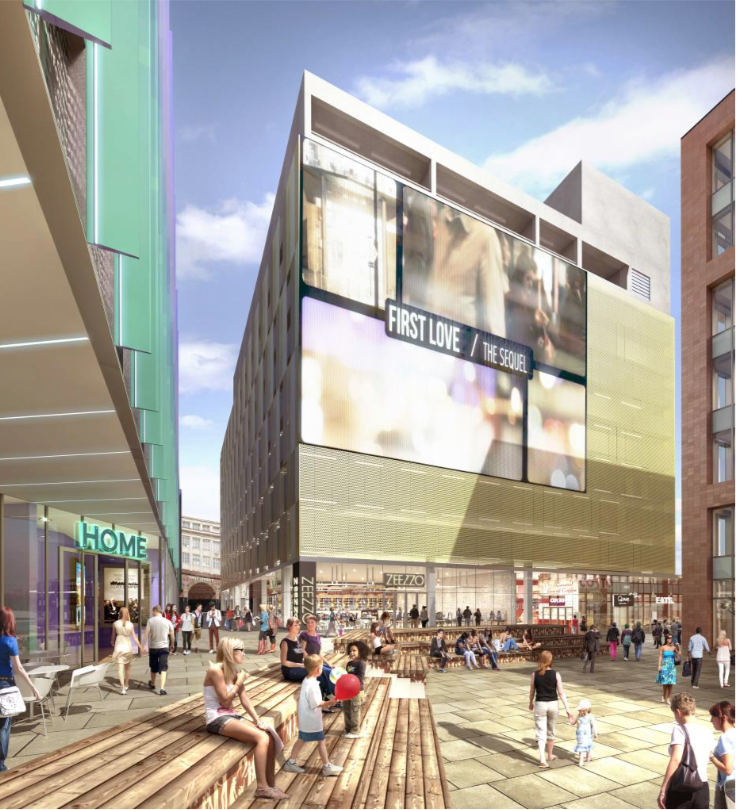 Town and City Wayfinding
In addition to the project showcased here, Wayfinder have delivered wayfinding projects to lots of other clients in this sector. Here are just a selection of them:
HOME (Cinema, Theatre, Arts Venue Manchester)
Bolton MBC town Centre complex
Blackburn Market
Menwith Hill (airbase)
North Wales Police
East Sussex Police
Bolton One Sports complex
Spice Ball Leisure Centre, Banbury
Jason Kenny Centre, Bolton
Richmond Park estate, Sheffield
Connexions
Catmose Campus
Great Places Housing Group
Our Wayfinding Process
This website is designed to offer only general information, therefore the content does not explain the important technical details involved in the wayfinding process.
Such information is restricted to client briefings, in order to protect our intellectual property. As this information is vital to your understanding of our services and the many benefits, we are more than happy to explain in detail, either over the telephone or face to face.
To find out more, please email enquiries@wayfinding.co.uk to arrange a free, no obligation telephone conversation with one of our senior consultants.