Catmose Campus
The project had a number of key stages which needed a cohesive plan in order to bring the campus under one distinctive brand.
Catmose College is an academy school based in Rutland. The College is one of highest attaining in Rutland and Leicestershire. The Ofsted report in February 2012 rated the college 'outstanding' in all categories.
Wayfinder UK were commissioned to develop an effective branding and wayfinding strategy for Catmose Campus. The College had several developments they wanted incorporated within the plan and these became the main issues for the strategy:
- A brand new secondary college to be called Catmose College.
- A sports centre called Catmose Sports, packed full of the latest equipment and facilities open to the public during the day and evening.
- Catmose Community to provide a range of fully inclusive community facilities to include a Learning Disability Resources Centre, a sure-start children's centre, an adult learning centre and an information advice and guidance facility incorporating a cafe.
- A purpose built art gallery and theatre are also included on the site of this extensive development.
The branding requirements of the site were based on the need for visitors to understand Catmose Campus as a single site divided into three distinctive areas under one common brand.
The project had a number of key stages which needed a cohesive plan in order to bring the campus under one distinctive brand. After a thorough on site analysis the team developed an effective branding and wayfinding strategy. Part of this strategy was the detailed wayfinding signage and information schedule which was then presented to the board. Once agreed, Wayfinder UK started the development of 'sign family' concept and design visuals. The team also coordinated the project management and installation, allowing the implementation to be as smooth as possible.
The whole project was a success in bringing together the various sites under one cohesive strategy, Wayfinder UK undertook this task with a desire to bring incorporate all sectors under the one brand, helping to establish the quality reputation Catmose Campus is so proud of.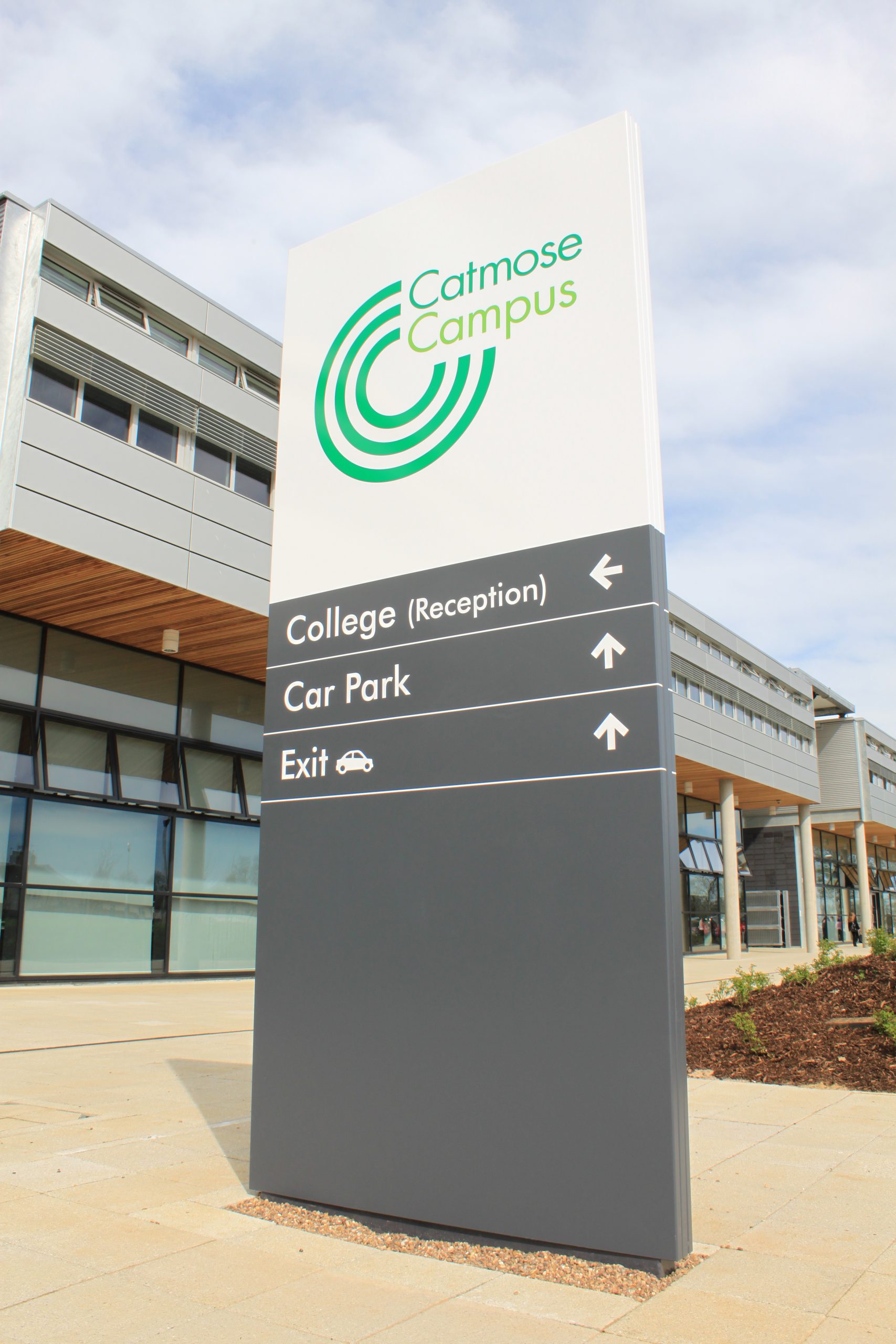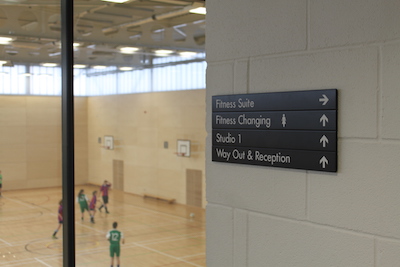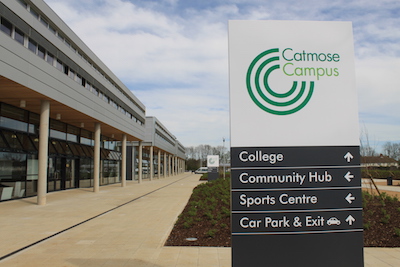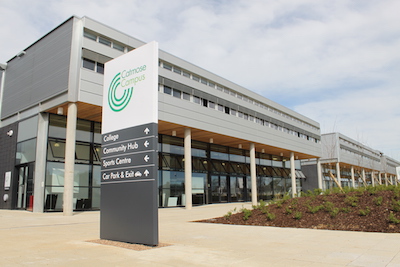 University Wayfinding
In addition to the project showcased here, Wayfinder have delivered wayfinding projects to lots of other clients in this sector. Here are just a selection of them:
University of Aberdeen
University of Manchester
University of Sheffield
University of Bradford
CAST Technium, University Bangor
Arts University College Bournemouth
Southport College
Stephenson College, Leicester
Herriot-Watt University, Edinburgh
Bedford High School
Catmose Campus
Rotunda Community College
St Joseph's High School, Wrexham
Philip High School
Brampton Academy
Seevic College
Tottington High School
Our Wayfinding Process
This website is designed to offer only general information, therefore the content does not explain the important technical details involved in the wayfinding process.
Such information is restricted to client briefings, in order to protect our intellectual property. As this information is vital to your understanding of our services and the many benefits, we are more than happy to explain in detail, either over the telephone or face to face.
To find out more, please email enquiries@wayfinding.co.uk to arrange a free, no obligation telephone conversation with one of our senior consultants.